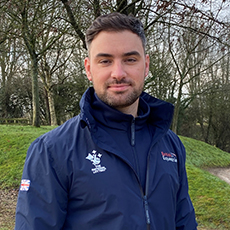 Name:

Dan Martin

Job Title:

Performance Nutritionist
Dan is the Performance Nutritionist for all four equestrian squads, drawing on six years of experience working with professional jockeys in horseracing. He completed his PhD in nutrition and behaviour change at Liverpool John Moores University, where he's still a Post Doctoral Researcher.
Away from equine sports, Dan is a Performance Nutrition Consultant to Premier League and Championship football clubs.