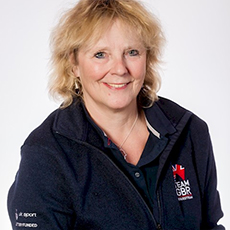 Name:

Julia Scott-Douglas

Job Title:

Sports Dietitian
Julia BSc (Hons) S.R.S, A.S.D is a freelance Accredited Sports Dietitian. She has worked in many sports, including cycling, running (all disciplines), rowing and rugby but has specialised in equestrian sport.
She has worked in the racing industry for over 12 years and is tutor in nutrition at the British Racing School. Julia also heads up a team of nutritionists funded by BHEST and working under the umbrella of the Professional Jockeys Association. In 2009 Julia joined the World Class Programme, where she advises on riders nutrition.
In 2011, Julia achieved the International Olympic Committee post graduated Diploma in Sports Nutrition. Following her graduation she was taken on by the English Institute of Sport to work as a Performance Nutritionist with the British Fencing team.
She is a member of Sports Dietitian UK and is also on the Sports and Exercise Nutrition register.