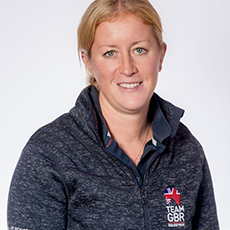 Name:

Lucy Bell

Job Title:

Para-Equestrian Dressage Human Physiotherapist
Lucy Bell BSc (Hons) HPC MCSP ACPSM is a full-time Chartered Physiotherapist.
She qualified from Coventry University and initially worked in the NHS in Warwick and then Coventry UHCW before moving into Private Practice. She now treats both routine and sports related musculoskeletal patients for Nuffield Health in Leamington Spa.
Lucy has worked closely with gymnastics, rugby, equestrian vaulting and the other equestrian disciplines. She also teaches APPI Pilates and is a member of ACPSM. Lucy assisted with the Para-equestrian team in London Paralympic Games and WEG 2014. Lucy was the Vaulting Chef D'Equipe from 2008- 2014 and enjoys dressage and eventing in her spare time.