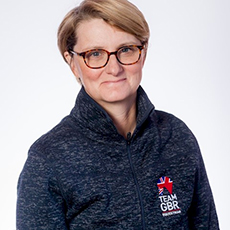 Name:

Pippa Bennett

Job Title:

Chief Medical Officer
Dr Pippa Bennett MBChB MSc (SEM) FFSEM is responsible for ensuring that high quality medical care is provided for the athletes' part of the equestrian World Class Programme (WCP) and senior championship teams. She works collaboratively with the other members of the WCP Human Sport Science and Medicine Team and the coaching staff in matters of injury prevention and rehabilitation, all of which contribute towards the athletes' optimal performance.
Pippa has been involved in sport and exercise medicine since 1999 and has worked with a number of elite athletes from a wide range of sports. She spent 14 years working with the England Women's Football Teams, from senior to youth team level, as their Chief Medical Officer before joining Norwich City as a Sports Physician for three seasons.
In addition, Pippa worked with British Gymnastics as their Chief Medical Officer and also collaborated with the English Institute of Sport seeing to a number of different athletes in clinic for a number of years.
In 2018, Pippa re-joined the Football Association to take on a governance role as Medical Lead for the Women's Pathway and Women's Super League.