How we are funded
Lottery and exchequer funding, via UK Sport, helps develop elite riders for future success in the three Olympic and one Paralympic sports of showjumping, dressage, eventing and para-equestrian dressage. British Equestrian applies for Lottery funding on a 4-year award cycle and this in turn funds the World Class Programme run in conjunction with the Olympic sports. This programme gives riders with potential the opportunity to fulfil their talent. This should enable the sport to continue to maximise its successes on the European, World and Olympic and Paralympic stages.
In addition, a range of companies and organisations support the World Class Programme through cash-based sponsorship and value in kind good and services.
The total UK Sport and sponsorship funding for the 2017-2021 award period is £16.1m.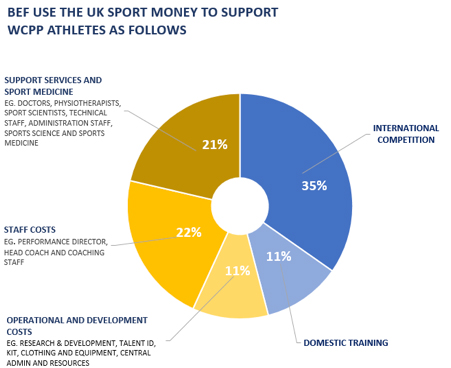 Lottery and exchequer funding via Sport England supports not only the talent pathway but also various Member Body projects encouraging children to the sport, retain people within the sport, opening up access to the sport for disabled participants and supporting volunteers.
The total Sport England funding for the 2017-2021 award period is £3.7m.