British Equestrian is responsible for managing national classification on behalf of British Dressage, the Riding for the Disabled Association (RDA) and British Carriagedriving, allowing athletes to participate in para equestrian competitions within their chosen discipline. We work closely with the British Paralympic Association (BPA) and Fédération Équestre Internationale (FEI) to ensure the classification system is compliant with their wider rules and regulations.
National Classification is made possible by a team of fully qualified physiotherapists who have been trained in Para Equestrian Classification to uphold integrity and standards within para sport.
THE CLASSIFICATION SYSTEM
The classification system is designed to be used in all para sports to enable eligible athletes with physical and/or visual impairments to compete on equal terms against each other in para competitions. This system is made sport specific and, within equestrian sport, allows athletes to compete in para dressage and para driving. Athletes are classified according to their disability across a range of grades, which determine the complexity of the movements that they perform with their horses.
The British Paralympic Association explains classification and its purpose in this short video:
---
PARA DRESSAGE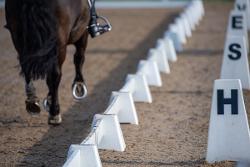 There are five classification grades – Grade 1 is for athletes whose impairment has the greatest impact on their ability to ride, while Grade 5 is for athletes whose impairment has the least impact on their ability to ride.
More information on competiting in para dressage can be found on the British Dressage website.
PARA DRIVING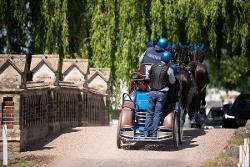 There are two classification grades – Grade 1 is for the most impaired drivers and Grade 2 is allocated to those least impacted by their impairment.
More information on competing in para carriagedriving can be found on the British Carriagedriving website.
PARA SHOWJUMPING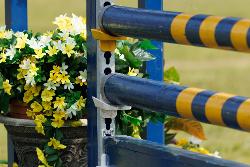 When being graded to compete in para showjumping, you will be given a dressage grade which can then be converted for showjumping.
More information on competing in para showjumping can be found on the British Showjumping website.
---
Why get classified?
We hear from many athletes who have been through the classification process who tell us about how this experience has given them both mental and physical benefits. Not only has this had a positive impact on their day to day lives, it has also strengthened relationships with the people around them and their horses, as well as helping them to develop their knowledge and skills.
Once allocated a grade, many people who have begun their para equestrian journey have found support being part of this community, learning from each other's experiences and knowledge in all aspects of equestrianism. This has given them the confidence to create personal goals and get involved.
Getting classified for para equestrian competitions provides a gateway to progress within your chosen discipline, whether that is in RDA or affiliated competitions at national level. If you have aspirations to go fiurther, this gives you the platform to compete at international level.
---
National Classification Process
Read through the impairment and eligibility page and check British Equestrian National Classification Rules.
If you think you'll be eligible for a para classification grade, go to Getting Classified.
Apply to be classified
If you are eligible, you will be asked to attend a classification hub for a physical assessment.