Many of our Member Bodies have a range of business development resources and guidance available to support the running and development of your business.
These include:
ASSOCIATION OF BRITISH RIDING SCHOOLS, LIVERY YARDS & EQUESTRIAN CENTRES (ABRS+)
A range of professional advisors, support and specific resources to assist the administrative and practical management of your riding centre.
A dedicated member area on the ABRS+ website which holds information on legal requirements, licensing guidance, safeguarding policies, H & S templates and much more.
A wide range of free professional development seminars and workshops that will help you to run your business efficiently and effectively. 
Access to a wide range of member resources, including guides, codes of practice, information on staff and client management, and much more. 
Access to specialist and/or legal advice covering employment, health and safety, business rates and more. 
Support in respect of attaining and retaining local authority licensing for your riding school.
Full membership to the Equestrian Employers Association to support all of your employment, HR, health and safety and business needs as well as a free legal helpline
10% discount on Equestrian Systems' Riding School Booking System 
ABRS+ Rosettes, Awards and Tests as a tool in support the management of waiting lists and volunteer education.

Become An ABRS+ Approved Riding Establishment
---
THe BRITISH HORSE SOCIETY (BHS)
A team of dedicated Business Support Managers who support Centres with a variety of business needs. From training to deliver BHS recreational awards to support with planning permission. 
A range of recreational awards to provide new programmes for clients and engage new demographics.  
Regular coffee mornings on a variety of topics including financial skills masterclasses, client retention, pricing strategies.  
Annual proprietor conferences (open to both approved and non-approved centres) focusing on a range of topics including diversification within the industry, worth three CPD points.
Approved Centres receive 20% off the EC Pro software management system which has streamlined and made many centres more efficient. 
RSPCA and BHS Second Chance project. BHS Approved Centres can apply to rehome an RSPCA pony, BHS cover the travel costs and the rehoming fee is covered. So far 83 horses and ponies have been successfully rehomed in BHS Approved Centres, which has gone some way to helping with the issue of sourcing affordable, suitable horses whilst also ensuring experienced homes for these rescue horses  
Tool, templates and guidance to assist with LA inspections. 
Insurance discount with SEIB  
Closed, Approved Centre facebook page to share ideas and advice.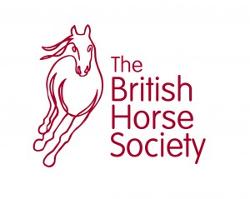 ---
EQUESTRIAN EMPLOYERS ASSOCIATION (EEA)
The EEA ​​​is the professional association for any equestrian that employs staff. Membership includes a free legal helpline, dedicated and bespoke HR and business portal with countless pages of advice, templates, case studies and vital online toolsThe EEA is the professional association for any equestrian that employs staff. Membership includes a free legal helpline, dedicated and bespoke HR and business portal with countless pages of advice, templates, case studies and vital online tools.

Join the Equestrian Employers Association
---
THE PONY CLUB
The Pony Club's Linked Riding Centre scheme is a way to expand your riding centre's offering and attract new members:
Linked Riding Centres can access The Pony Club's internationally recognised Tests and Achievement Badges to help members develop their riding and horse/pony care skills.
Centre members can enter all regional and national Pony Club competitions, including the Blue Cross Care Competition, the National Quiz and The Pony Club Championships.
Access to CPD courses, safeguarding courses and The Pony Club Coaching Certificate to help you develop and upskill your coaches.
Your Centre will be assigned a regional Centre Coordinator to offer regular support and guidance.
Access to membership data via The Pony Club's new CRM system, to help keep track of new joiners and renewals.
Financial reward for recruiting new members.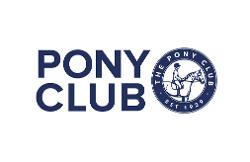 Become a Pony Club linked riding centre
---
OTHER AVAILABLE RESOURCES
Club Matters
Club Matters is a Sport England National Lottery funded programme that provides free resources, support, guidance and workshops to:
Grassroots sports clubs, groups and community organisations. 
The professional workforce that supports grassroots sports clubs, groups and community organisations. 
Club Matters resources are designed to support organisations who are looking to set up, develop, grow, reach out to new communities and maximise their engagement with new and existing members, participants and volunteers. If you are part of a large, small, formal or informal group, or work to support the development of these organisations, Club Matters is here to help you.
Sport England Club Matters
Sport Wales- Help for Sports Clubs
Sportscotland- Help for clubs
Sported
Sported is a charity which delivers expertise, resources and support to clubs and groups in the UK who are improving the lives of young people facing disadvantage through the power of sport and physical activity.
As a member, you'll join the growing Sported network and receive free support from a dedicated and knowledgeable team, connect with other group leaders, receive 1:1 bespoke support and more.
The Country Land and Business Association (CLA)
The CLA can advise on a wide range of topics relevant to rural landowners and businesses, including legal, access, residential and commercial property management, diversification, agriculture, infrastructure and utilities, planning and environment and land use.
If you're looking for fundraising support, please visit our funding page.