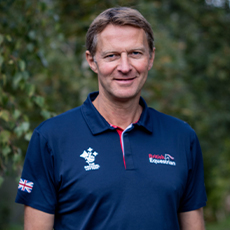 Name:

Andre Buthe

Job Title:

Dressage Team Vet
André is the team veterinarian for the British dressage senior team and an FEI vet.
He graduated as a Veterinarian from the Free University of Berlin and worked in the Equine Hospital of the University of Berlin for several years. In 2006 he became a team vet for Equestrian Team GBR and the World Class Programme and has helped teams at competitions in all Olympic disciplines since.
His main interest is in sports medicine, lameness and back problems. Andre combines conventional medicine with acupuncture and chiropractic and is certified in both modalities in the USA and Europe.