Tokyo reflections and European Championships 2019 – Day Two
Sunday, 18 August 2019
I have finally arrived in Rotterdam for the Longines FEI European Championships, following a productive week in Japan at the Ready Steady Tokyo test event. It's quite a change to come from the hustle and bustle of Tokyo, with its heat and humidity, to the tranquil, wooded surroundings of a slightly rainy Rotterdam.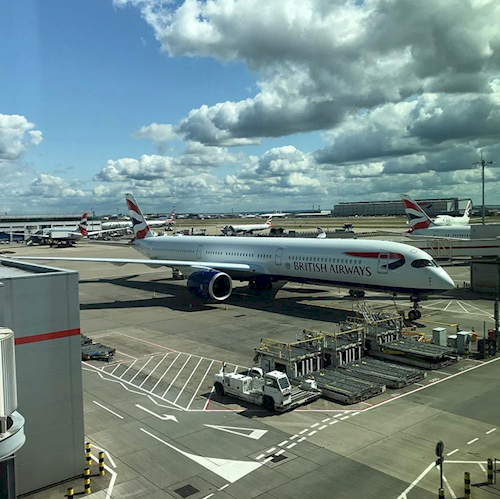 The plane that will carry me on the journey from Tokyo to Rotterdam
As an experience, Tokyo was fantastic. Its culture, weather and language are all very different from ours at home, and all those factors will play an important part in helping our riders feel settled at the Games next year.
Taking horses to Tokyo was a deliberate plan to ensure two main aims. First, to support the research required to make the Games a success in terms of horse and rider welfare, and how we present our sport to the world. Second, to give Team GB a competitive advantage by being the best prepared nation so we can excel in the conditions. I feel those aims have been fulfilled and the feedback from our riders, William Fox-Pitt and Georgie Spence, plus the input from those on the ground including para-equestrian dressage rider Natasha Baker, performance managers, coaches, selectors, vets, owners and grooms, will provide TOCOG, the FEI and Team GB with the relevant information to make the Games a huge success.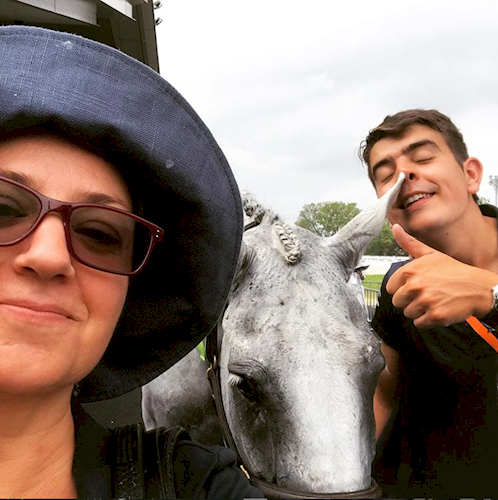 Being photo-bombed by Fernhill At Summer and his groom, Adam
On the whole, we were very impressed by the facilities, organisation and helpfulness of the Ready, Steady Tokyo team. It was inevitable that there were areas to improve, but that is why a test event is run! There is no denying that it's a hot and humid time of year in Tokyo, and these conditions will pose an issue for the unplanned, not just for the riders and horses but also for support staff and spectators. Team GB will have a plan.

Dickie Waygood, William Fox-Pitt and Chris Bartle inspect the cross-country course in Tokyo
Having arrived during the set-up phase in Rotterdam, I have been amazed at the amount of work it takes to get everything ready before the horses arrive. Stable plans, adding eight bales of shavings to each one to make a lovely fresh bed, setting up physio rooms for the riders, getting all the fridges and freezers installed, putting up bunting and flags, sources food and water for the riders and grooms, hotel check-ins, accreditations… it's non-stop for two days.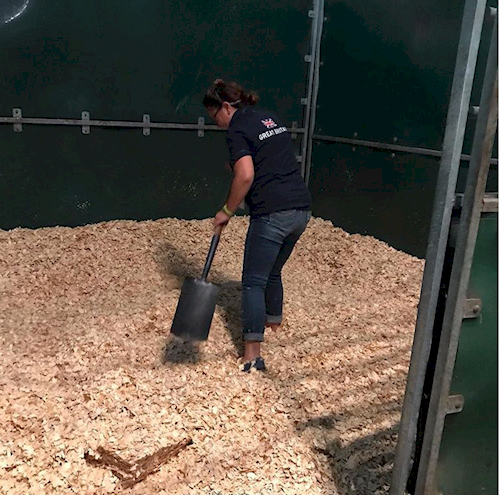 Getting stuck into preparing the stables for the horses arriving in Rotterdam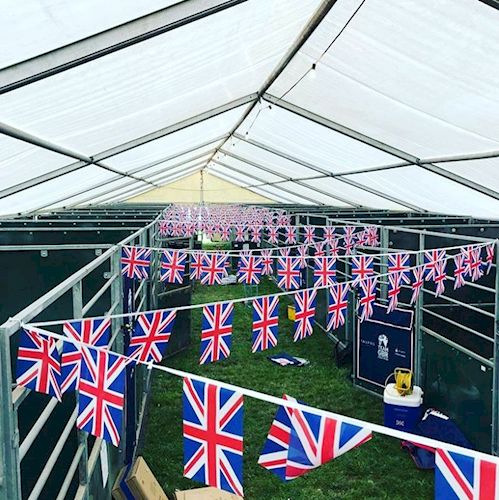 Making sure everyone knows which team is in this stable block
Today, our first and second riders for dressage have competed. Lottie and Dark Legend were first to go – this is her first senior Europeans and she was absolutely brilliant. We are in awe of her steely nerve and utter confidence. The support she receives from the experienced van Olst family, the training from Anne van Olst, and the rides she has on the incredible horses they've bred have been the perfect recipe – I predict a great future for this talented lady!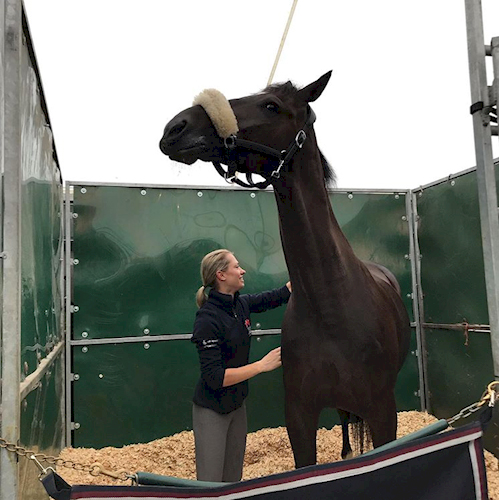 Lottie finds the perfect place to give Dark Legend a scratch
Gareth raised the roof with a serene performance on Classic Briolinca that moved some of us to tears. In fact, the hug he gave his wife Rebecca and daughter Ruby afterwards to show his utter delight in the performance had those who hadn't cried before wiping suddenly damp eyes.
Tonight is the opening ceremony and we have all our riders attending, which is fairly unique! It's a great opportunity to feel like one complete team, not three separate ones. Collaboration is king.
Want to see more of what Vikki gets up to during the Europeans? You can follow her on Instagram at @vikki.underwoodteamgbr